Image
Enjoy the view
Image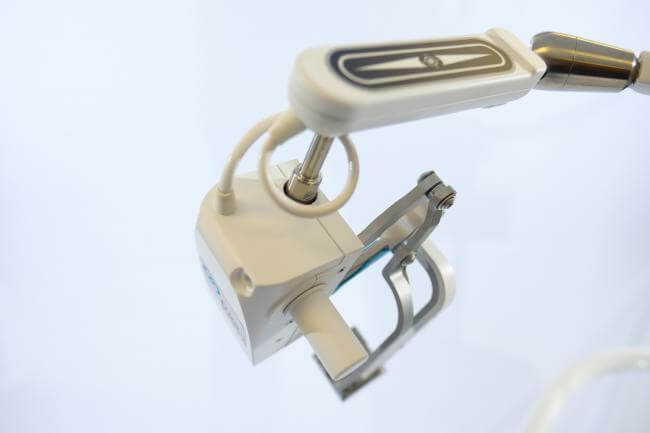 Image
Enjoy the view
Offering the benefits of robotic precision and control to all laparoscopic surgery
While delivering improved patient outcomes by
MASTERING YOUR VISION
Excellent surgical outcomes are achieved through the dedicated work of surgeons, OR teams and hospital staff enabling the best patient care possible.  The Freehand team shares this goal and through hard work and experience of over a decade and 15 000 cases, we have developed new collaborative robots (COBOTs), that are FDA & CE certified, to bring the benefit of robotic assistance to every laparoscopic and thoracoscopic procedure. 
FreeHand Assisted Surgery uses the Robotic Camera Controller to provide a clear, rock steady image, where the surgeon has full and precise control enabling optimal efficiency in the operating field. The affordability, fast set-up time and ability to integrate seamlessly into existing ORs does not disrupt the workflow or standard procedure steps.  Its reliability and ease of use makes FreeHand Assisted Surgery available to everyone.
At Freehand we strongly believe that optimising the operating room working environment and supporting surgical performance brings better patient outcomes.
Through more than a decade of experience working with surgeons, we have developed a truly revolutionary robotic scope holder optimised for the post-pandemic environment.